Book Nook & Roombox diorama
Various imaginative themes to design yourself. Miniature works of art to collect and give away. Many magical things that not only inspire witches and wizards.
You think tinkering isn't for you and miniatures are
what small skillful hands and not yours?
Dare to you! It will be fun to immerse yourself in the small/big world!
Focusing on these little things makes you come down
And relax. You learn your dexterity while doing it. Creating a world that springs from your imagination, which you can touch and look at again and again, is simply wonderful and a lot of fun! Here you get help and tips that inspire you and help you to create your tiny worlds. Because this small miniature factory is now not just a shop but a small community. We share not only the love of tiny details but also tips and inspiration. * Click here * And leave a text and/or a picture of your current miniature project!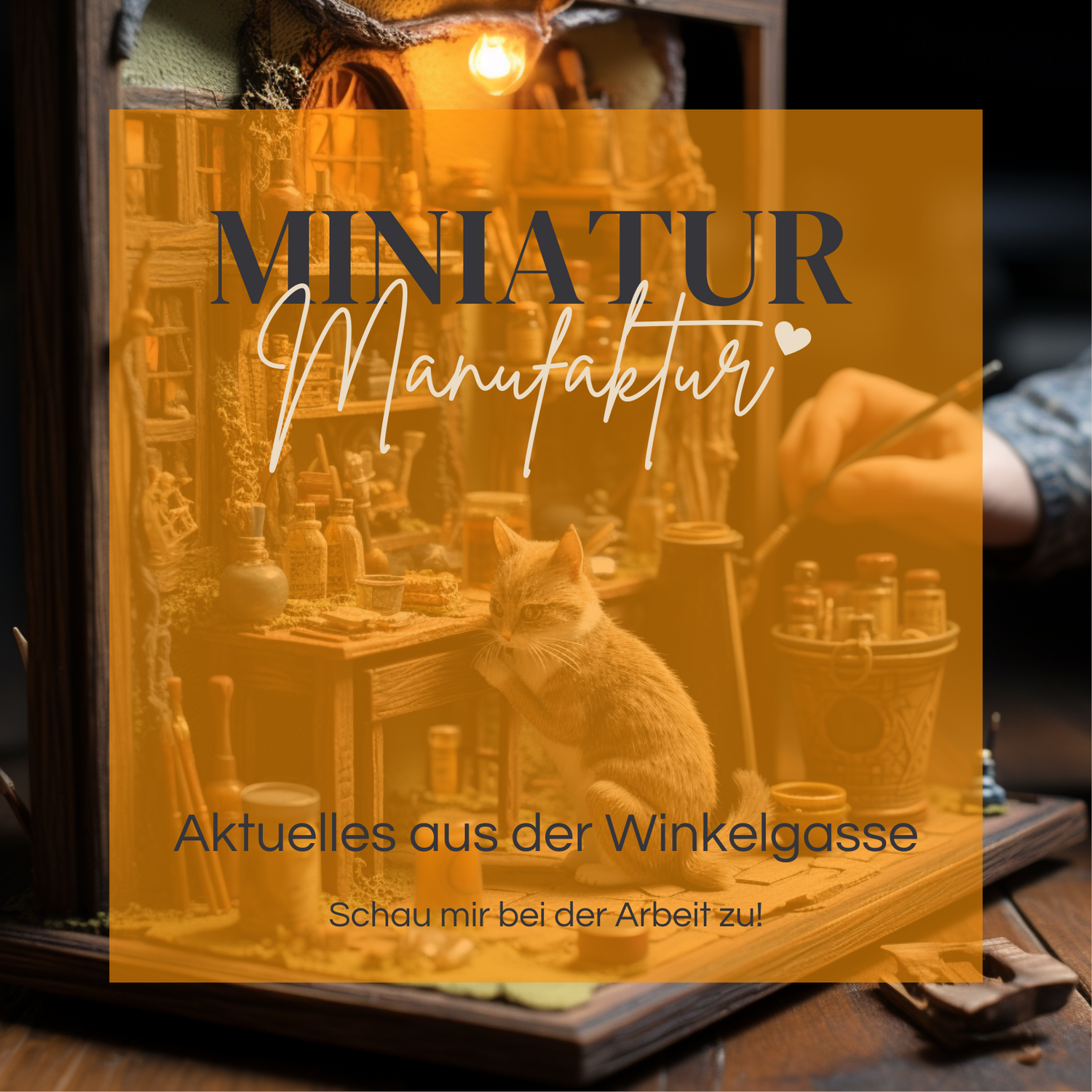 Miniature Manufactory
Or "what works" in Diagon Alley.
Get an insight into my daily work, because here I regularly post impressions of the creation of all small and big things that you will soon or already find in the shop.
Watch me at work!
HANDMADE WITH LOVE

All items are designed and designed by me. The devices I use for this are a laser engraver and a 3D printer, the rest is lovingly done by hand.

MINI DESIGN

Of course, the devices have to know what I want from them, so my creative time on the computer is a big part of the whole work.

SUPPORT

Since I love to see what you conjure up from my articles, you will get help and answers to your handicraft questions directly from me. Are you in love with creativity and miniature? Then let's connect and create tiny worlds!